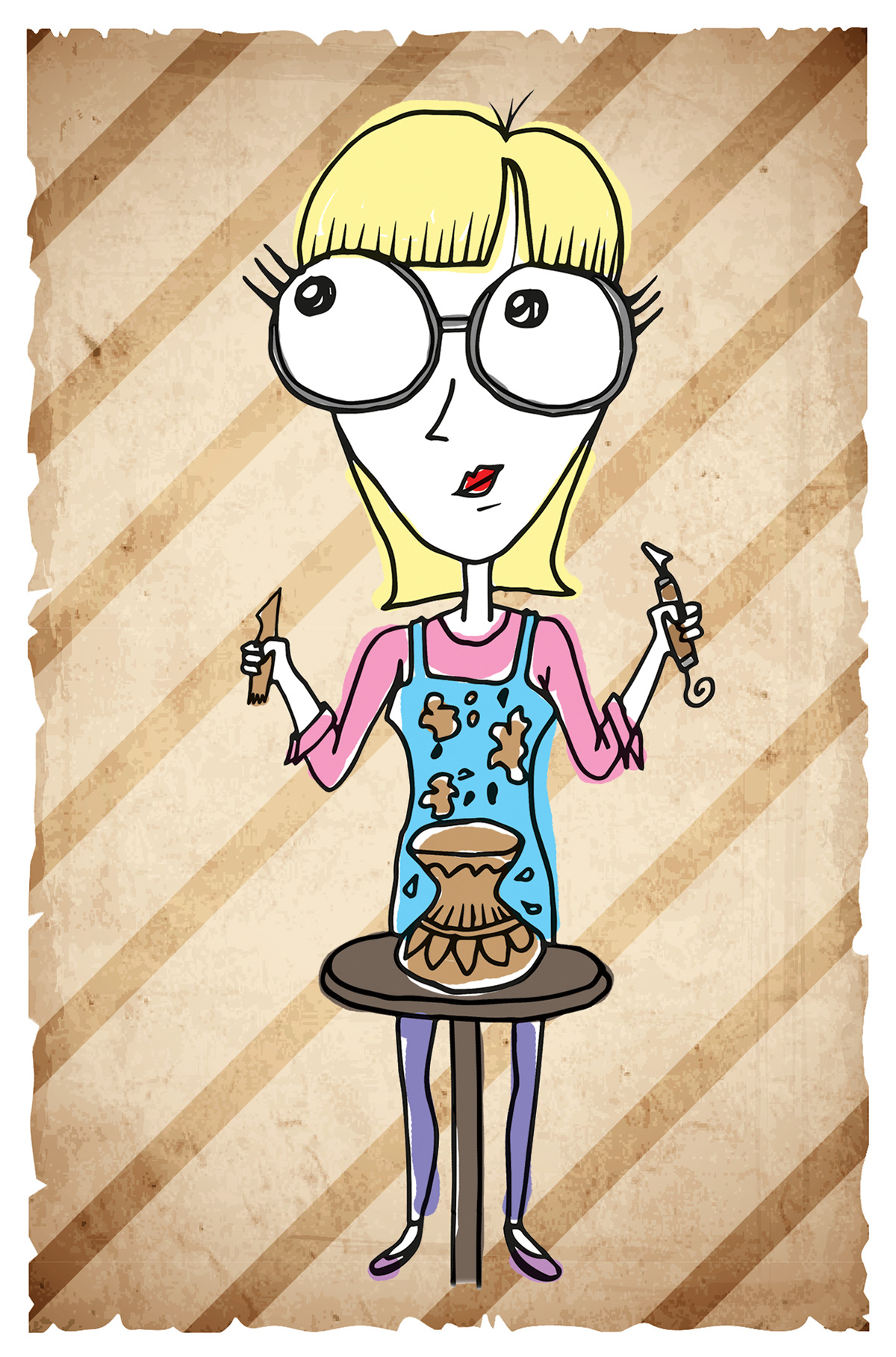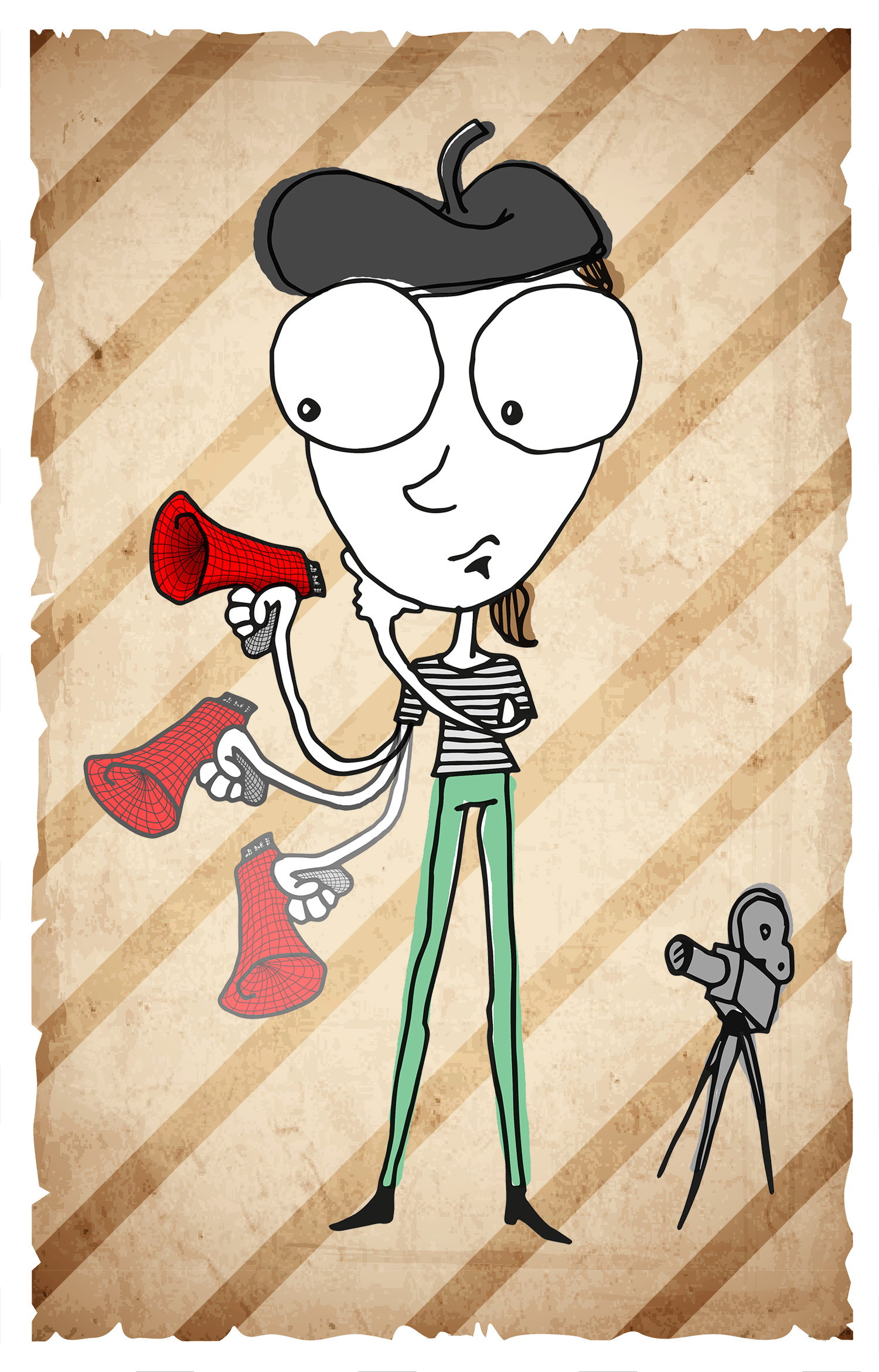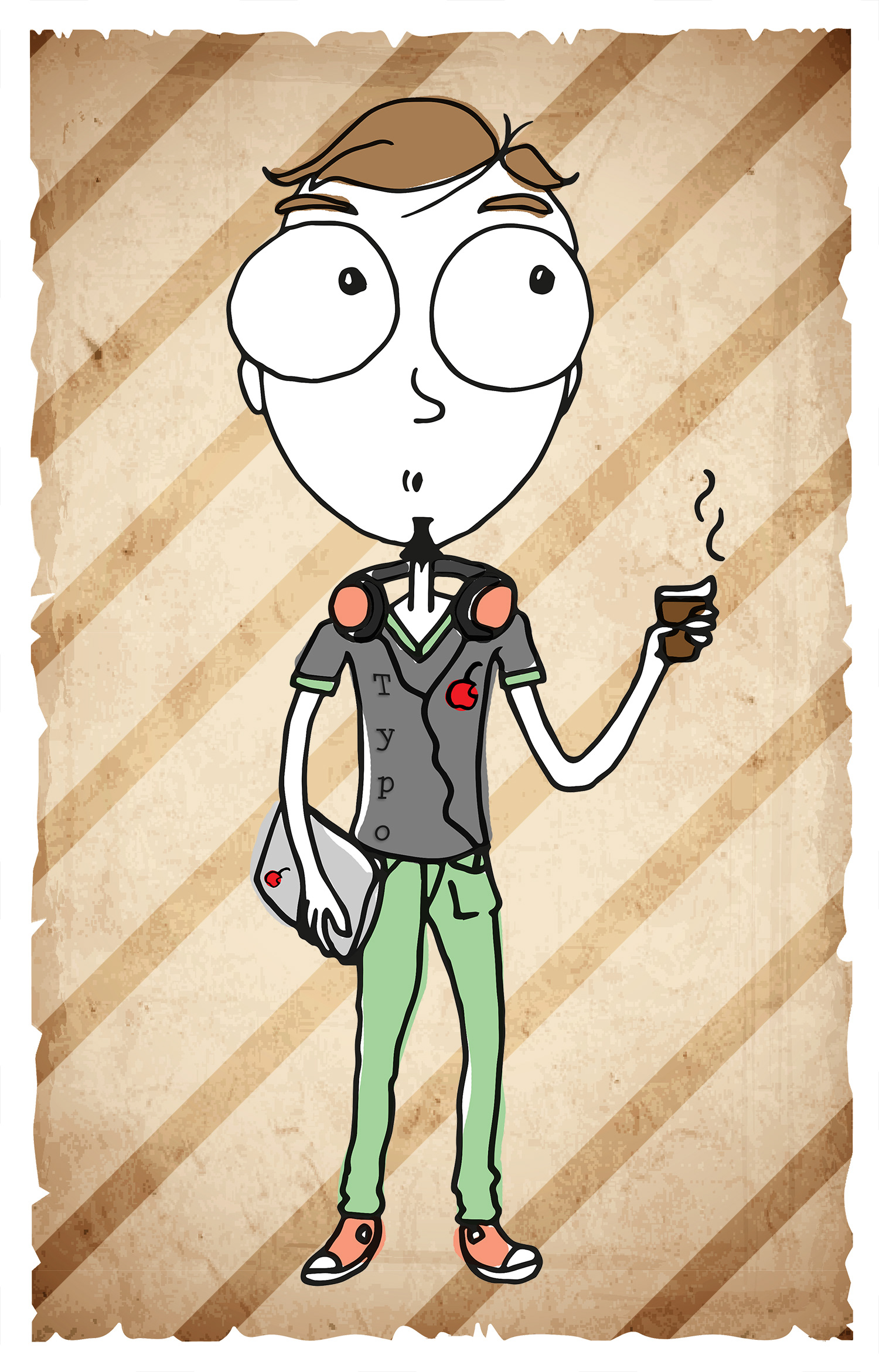 We were given the body copy with the description of each program that will be printed on the back of the brochure. I decided to create a series of cartoons representing the stereotypical student of each program. 
Each illustrated cartoon was drawn by hand, then scanned and outlined using Adobe Illustrator and finally colored in Adobe Photoshop.
Consistency was key, as all the cartoons needed to look alike as if they were coming from the same comic book.