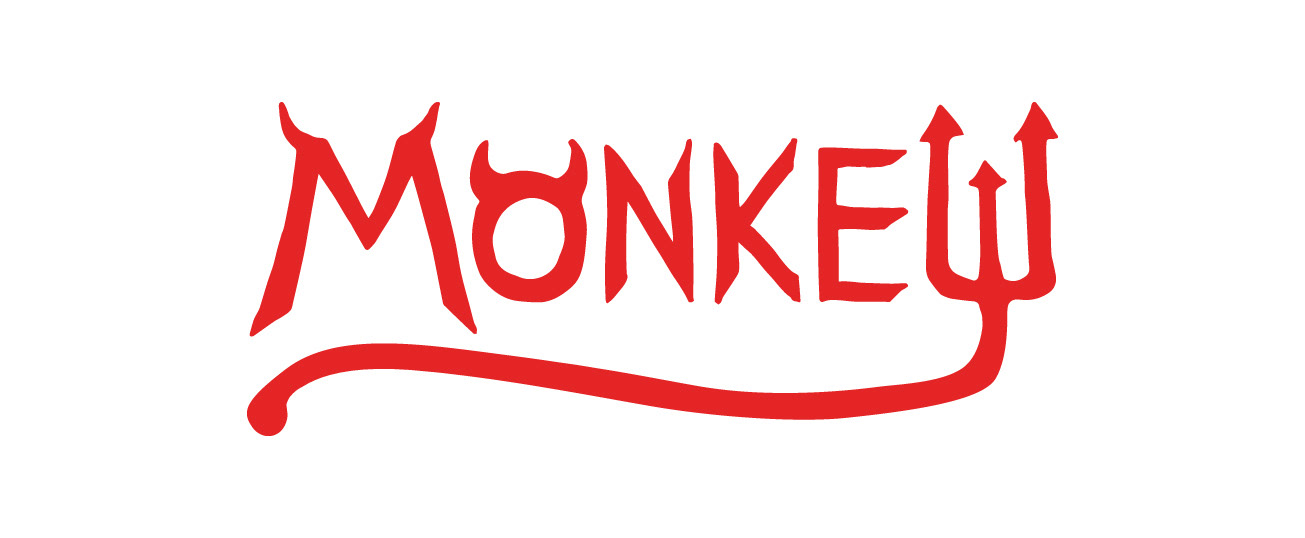 Monkey aims to rescue those values of the 70's,80's, 90's when rock and roll was the coolest sh**!! 
With so many new music generes, artists & urban cultures emerging everyday, Monkey wants to preserve and invite newcomers to feel what a good guitar riff, distortion or solo means to rock music lovers.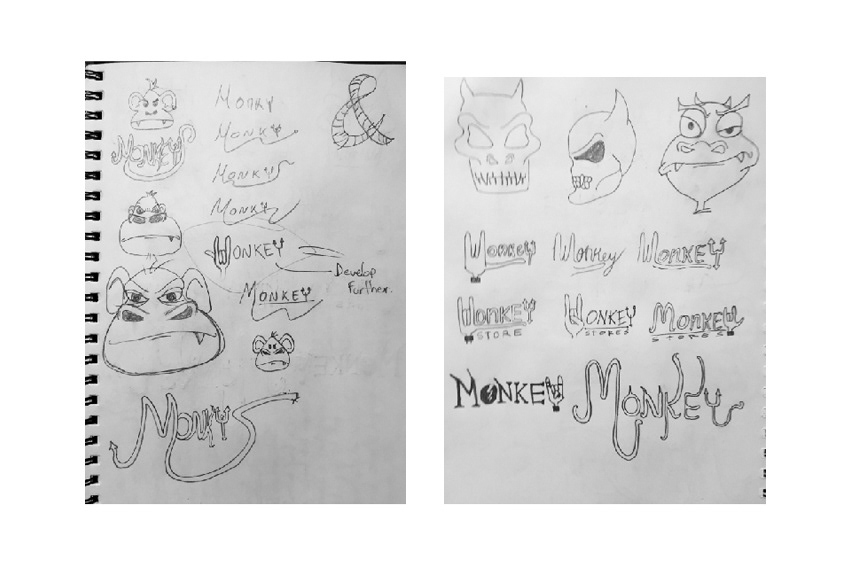 Initial Sketches for the logo, starting with the idea of the creation of a mascot but ended up with the word mark only.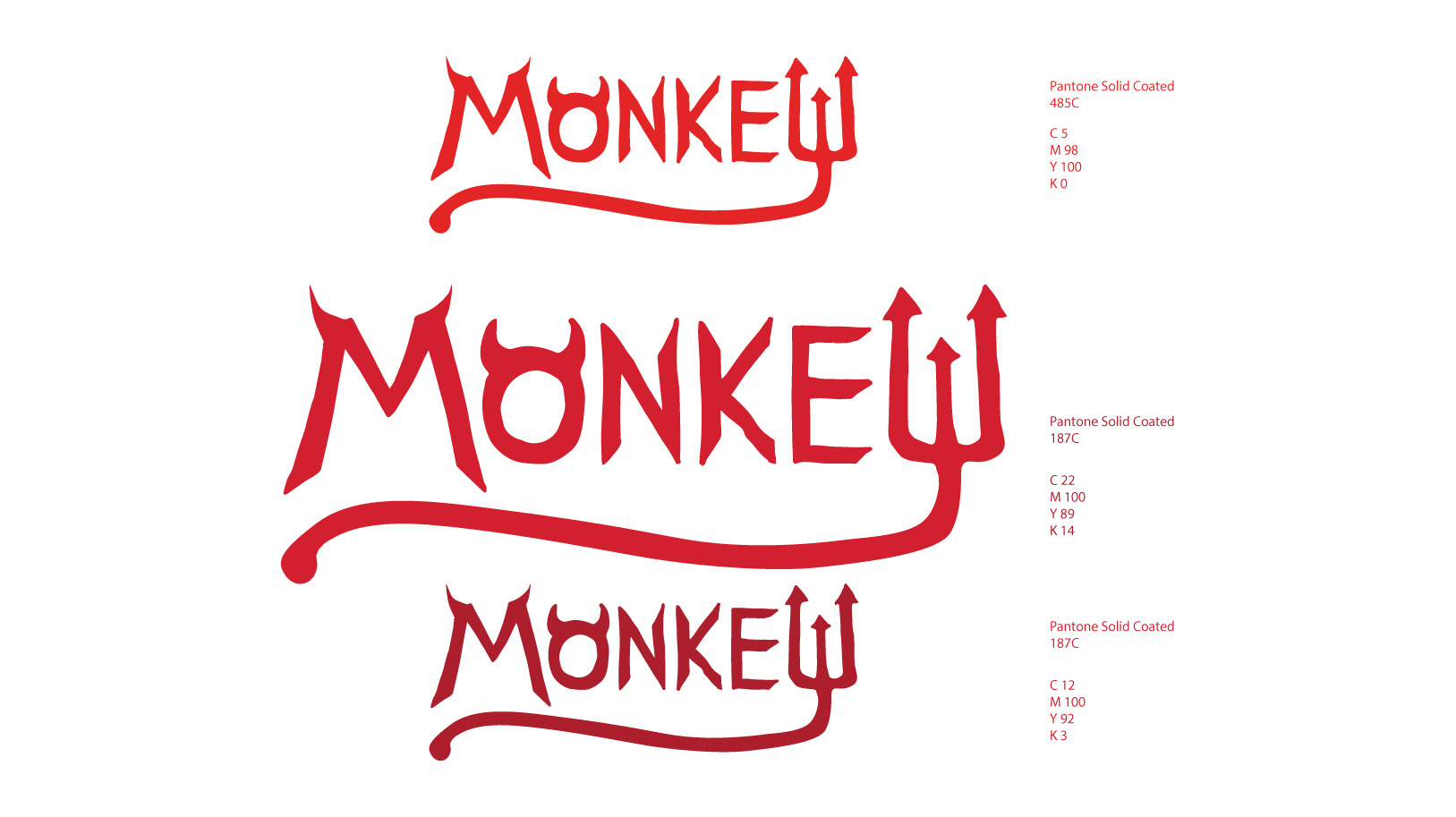 Next was to create 4 promotional branded items:

1 –    Discount Cards / Flyers for the Friday 13th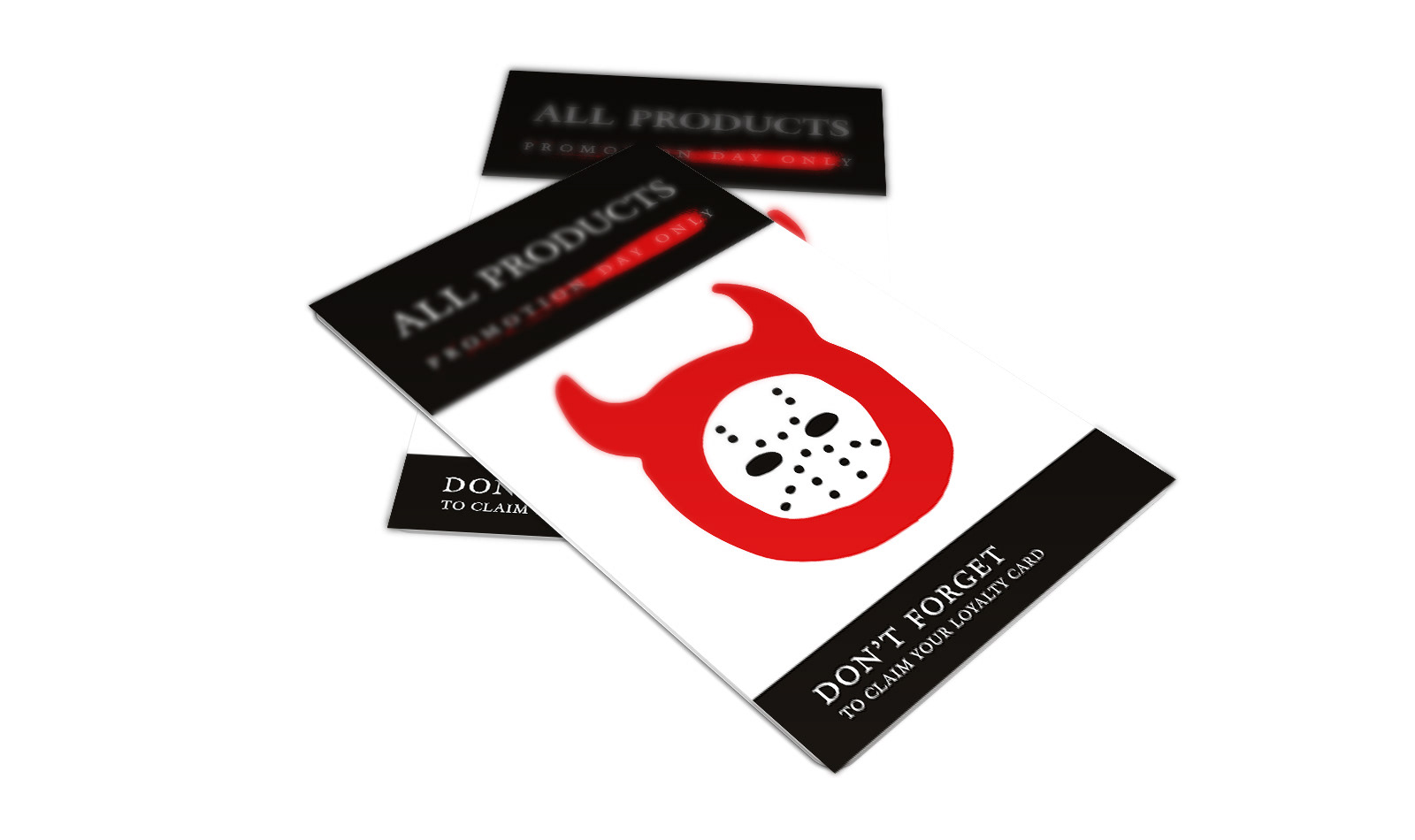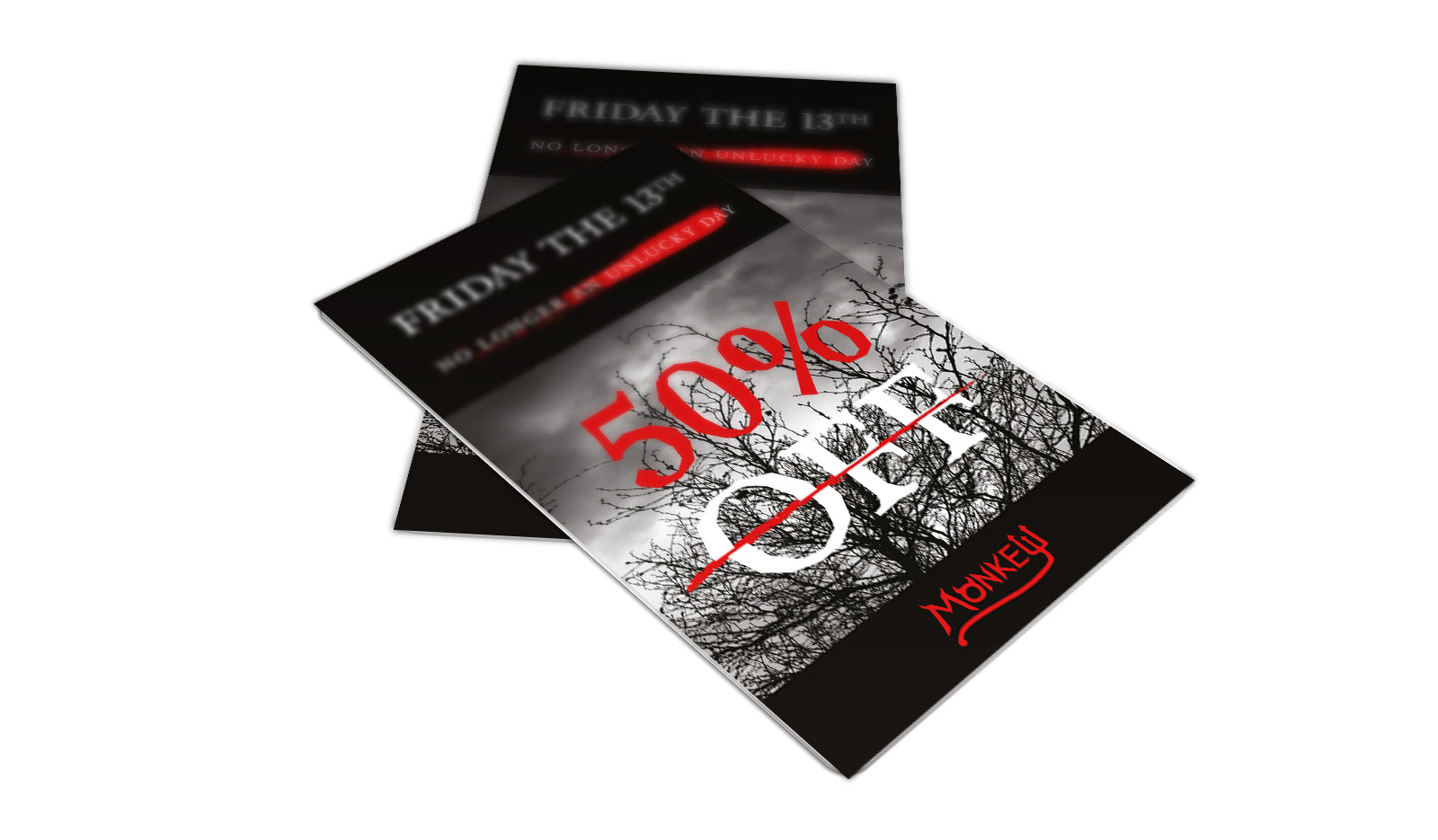 2 –    A Home Page for their website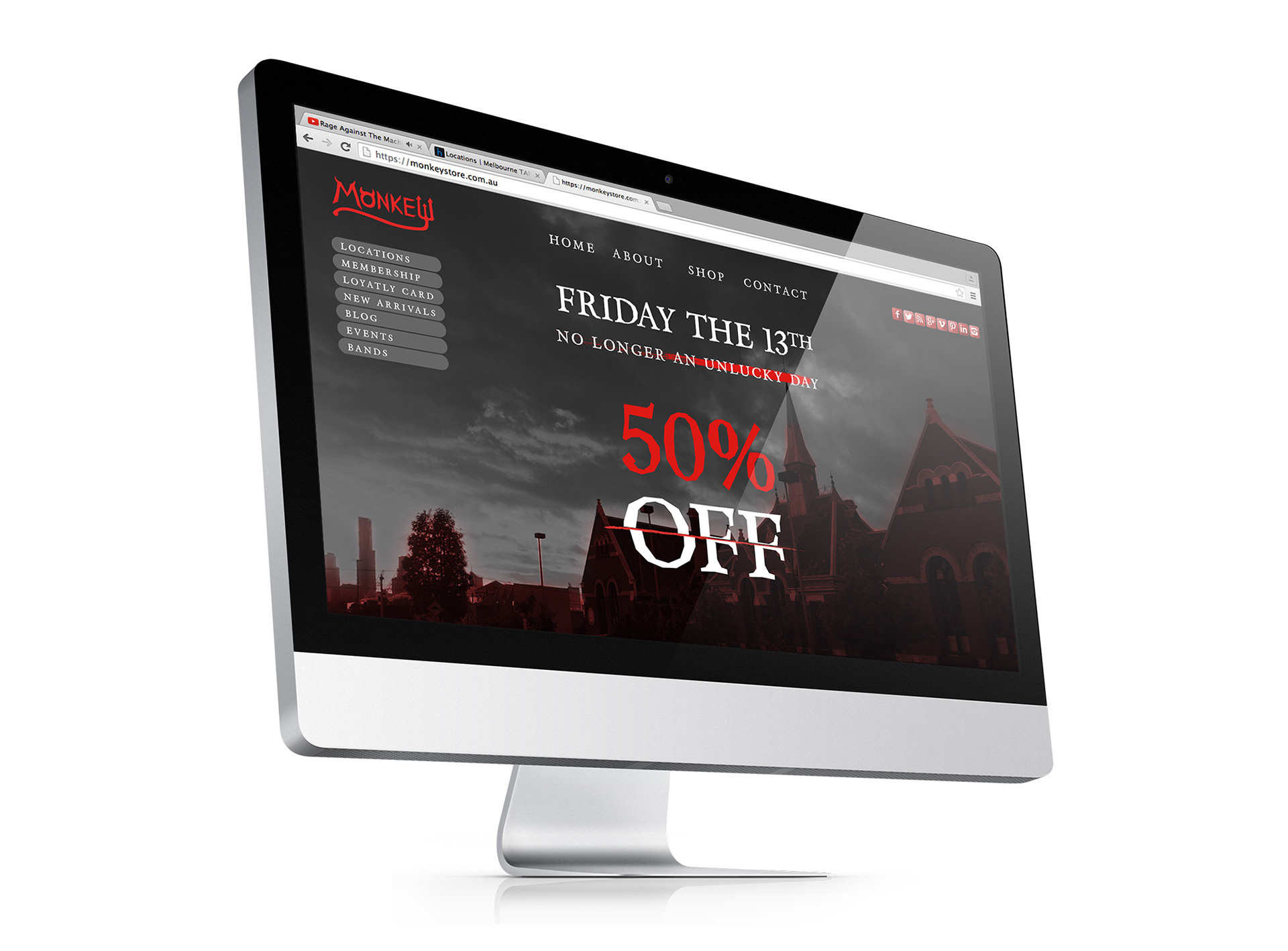 3 –    A Shopping bad and Price Tags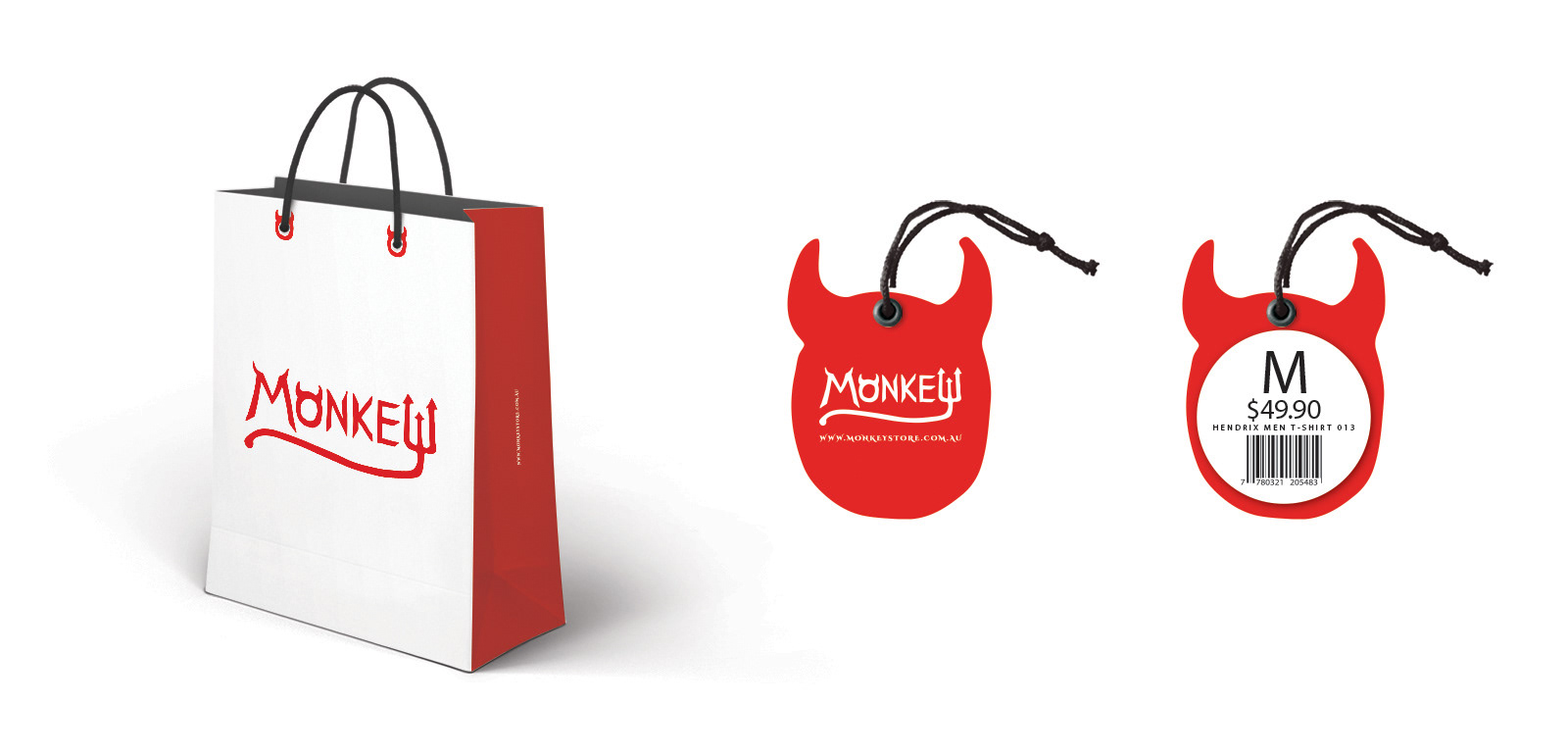 4 –    A wax seal, as they wanted to use it for the gift boxes and wraps.