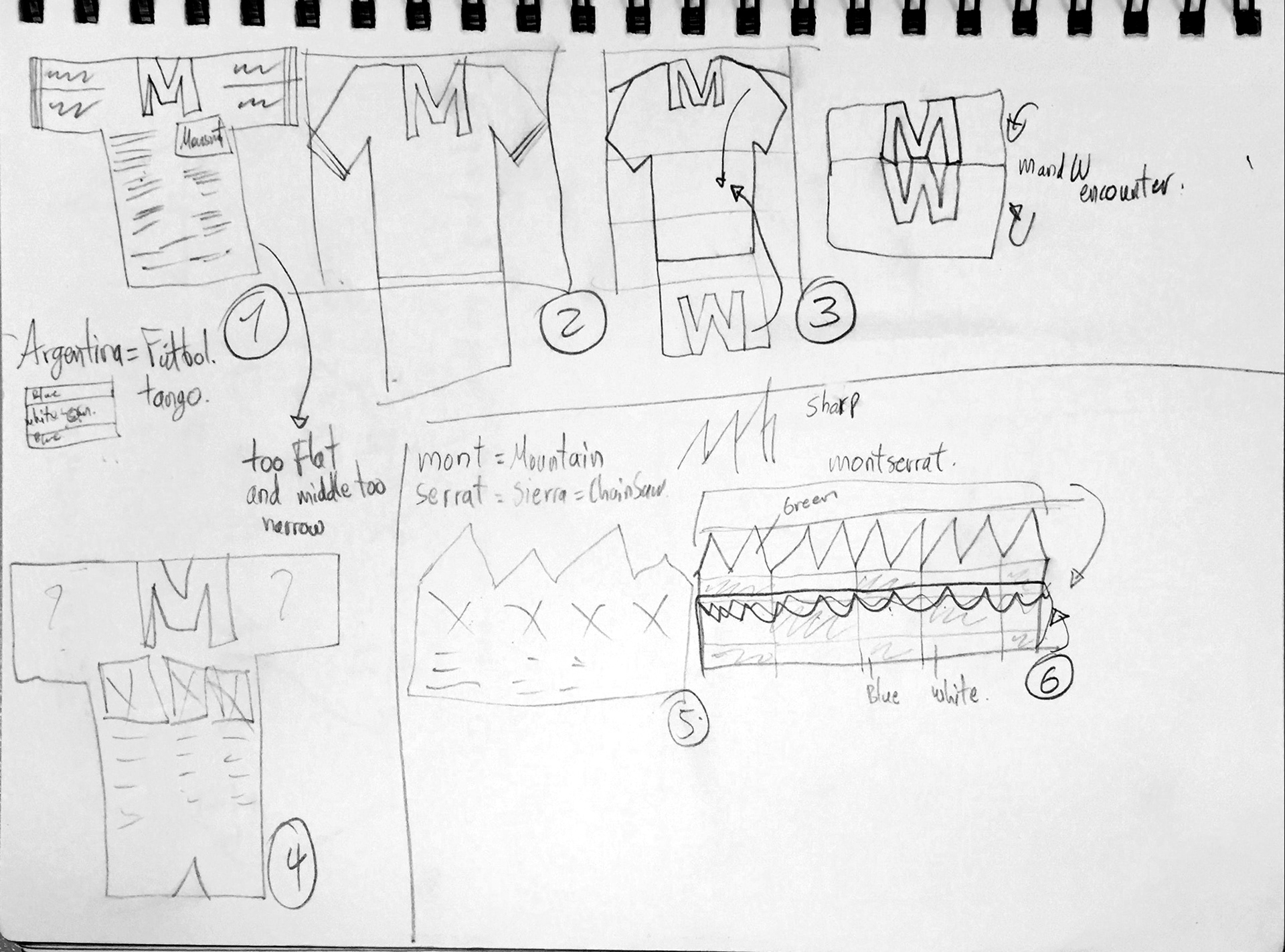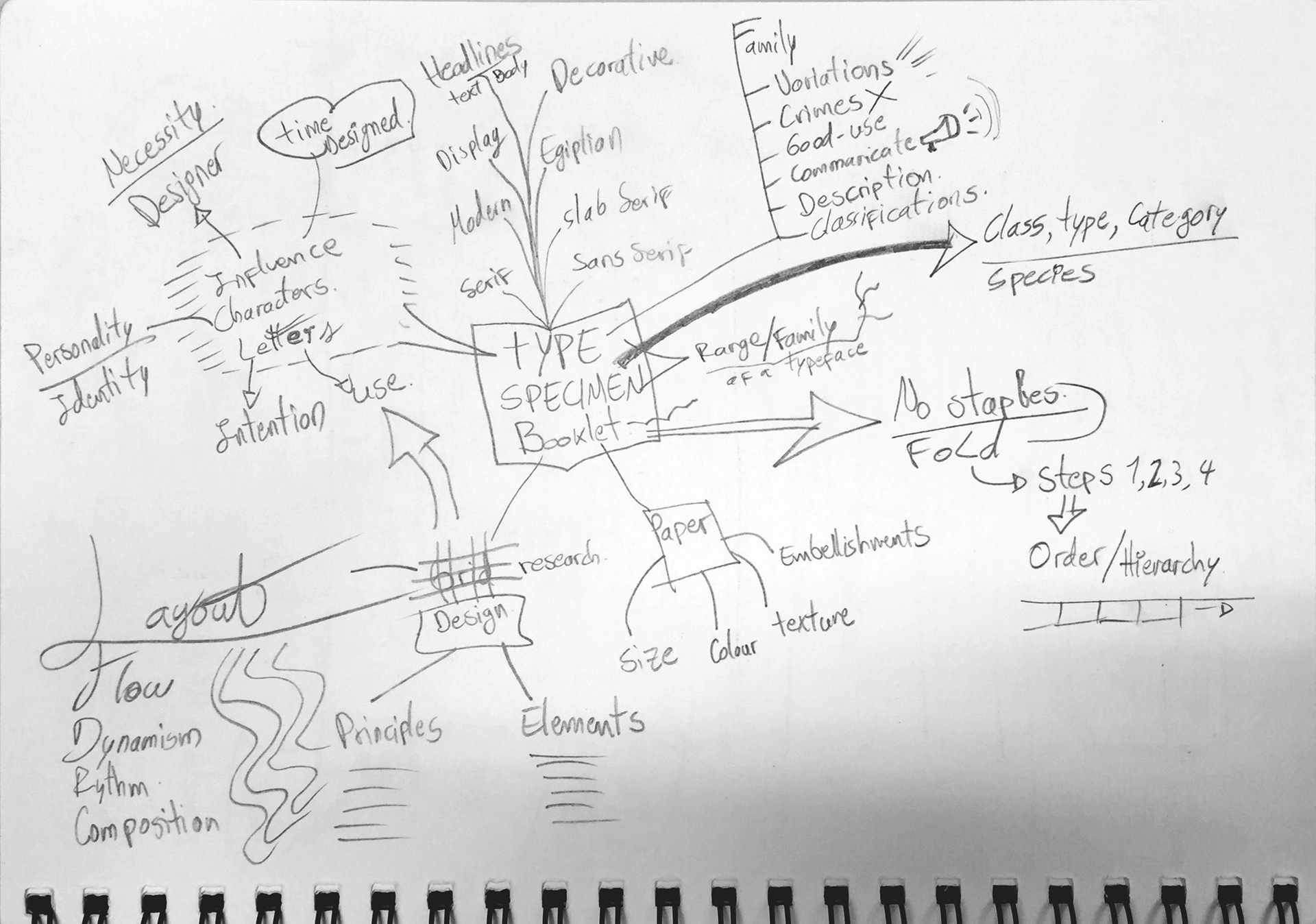 The brief was to design a printed piece to showcase a typeface display as if it was for promotion or simply a book of modern typography. 
First sketches for the spreads design and Initial ideas for a customized brochure were explored but, due to the time constraints a simpler double page spread was the outcome.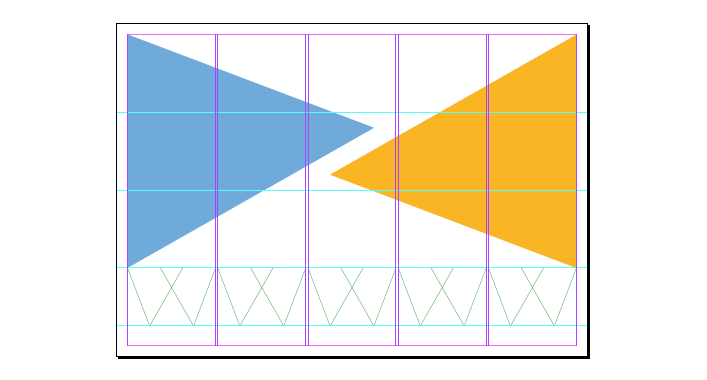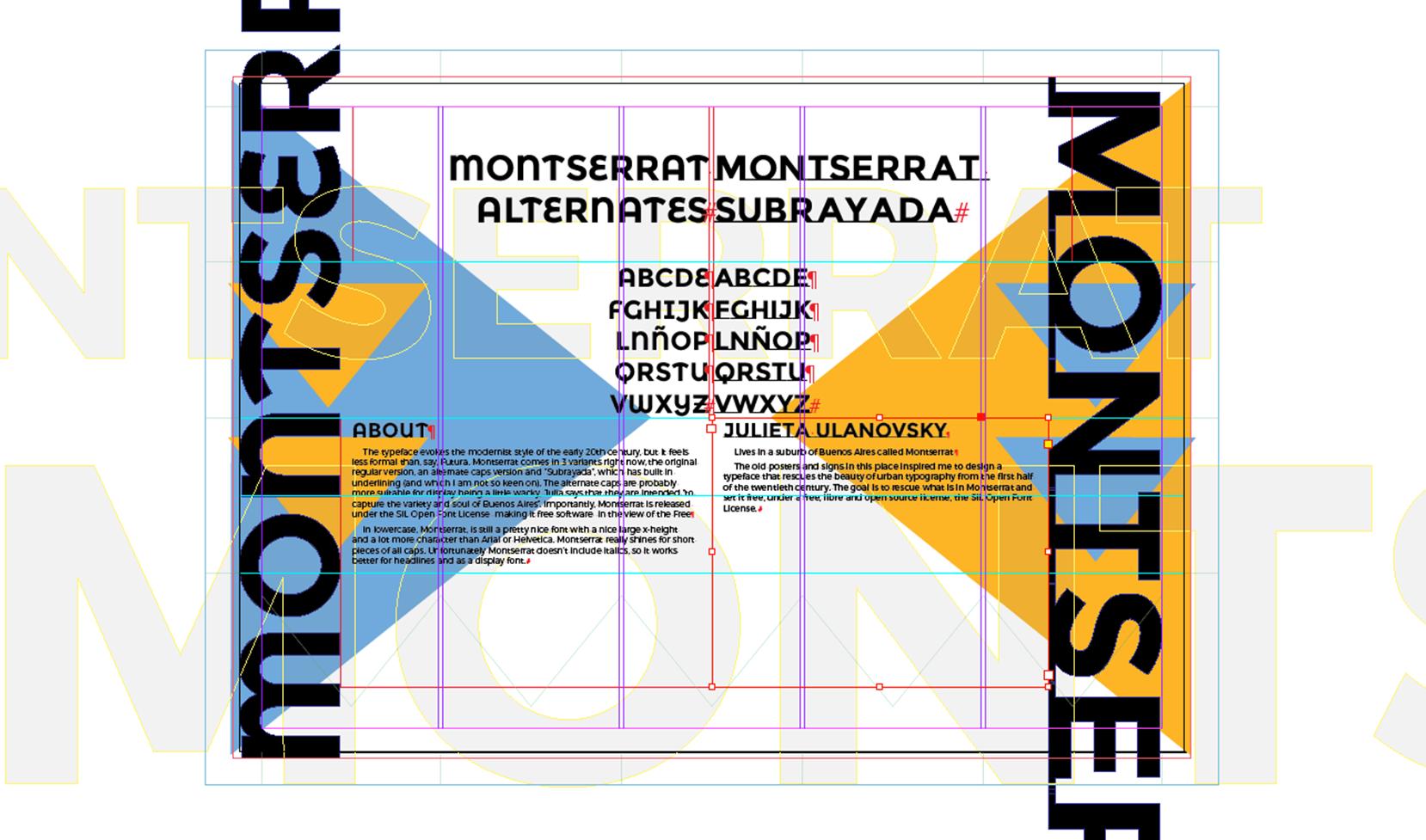 Screenshots of work in progress, defining the layout, color palette and initial layout.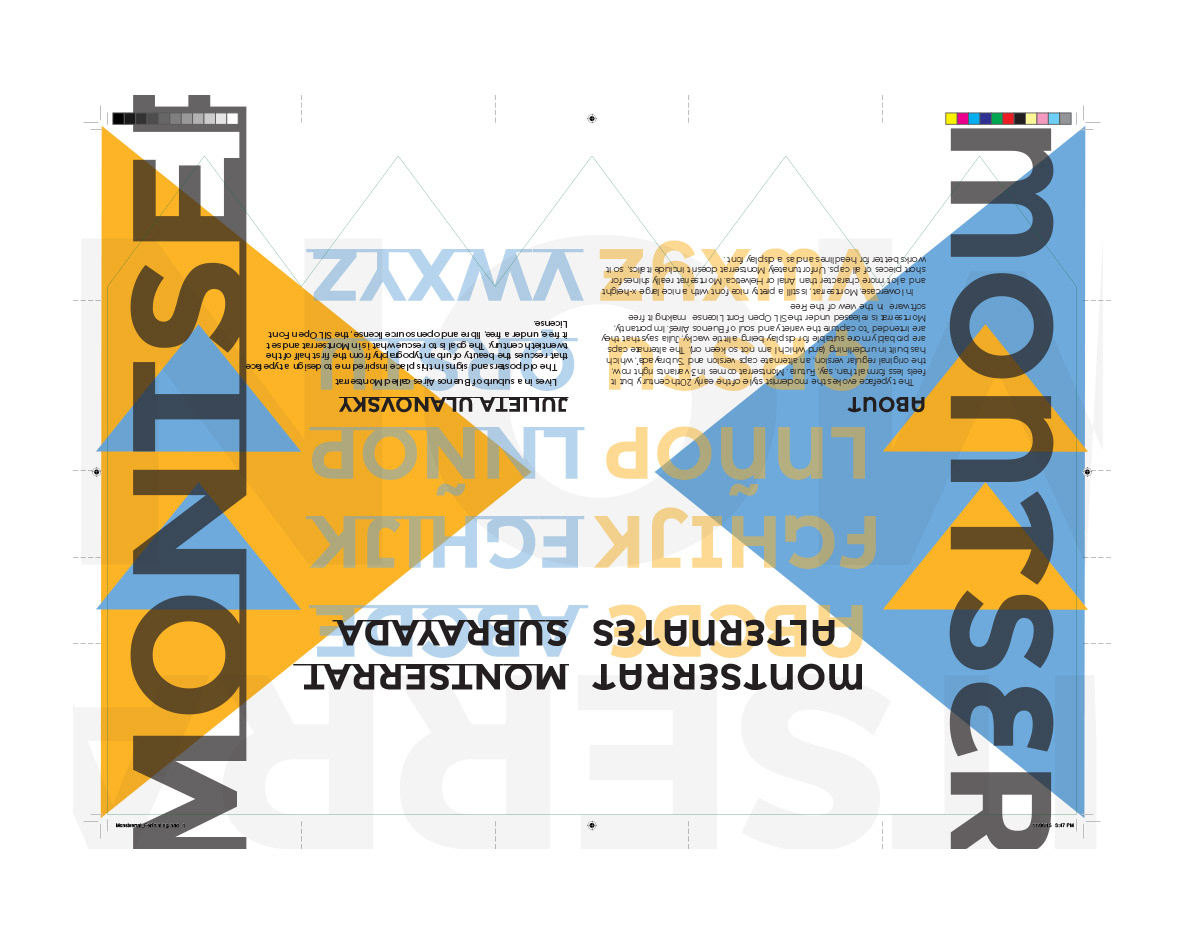 The print ready flats of both sides.