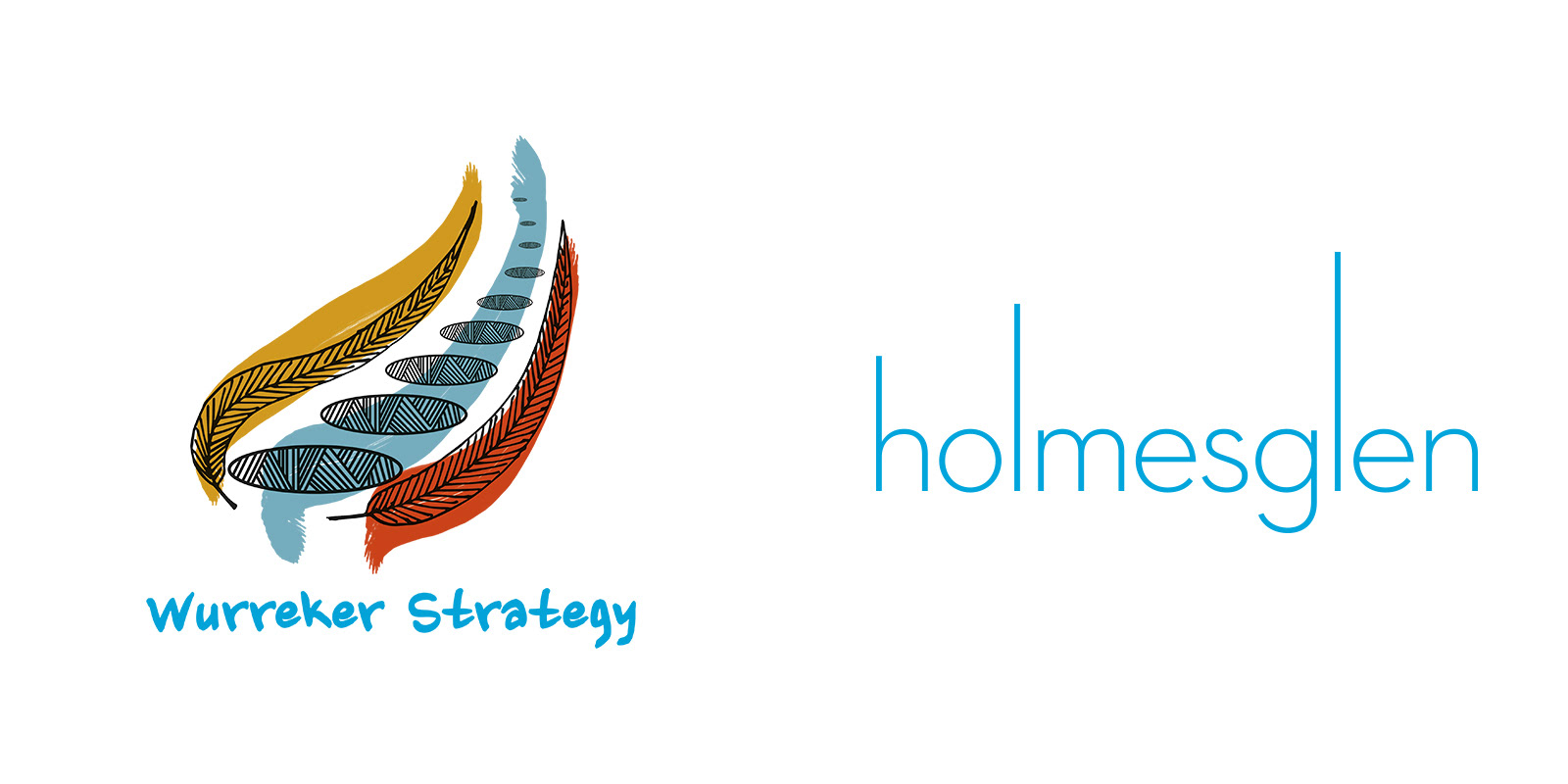 The Wurreker Strategy logo design consists of a representation of educational stepping stones, which form a pathway to the future according to Thomas Ray Ahwang. These are flanked by leaves, which contain and guide the journey, representing the support Holmesglen provides to help Indigenous students achieve their goals. As the stones in the logo move in perspective, an educational journey evolves as time unfolds.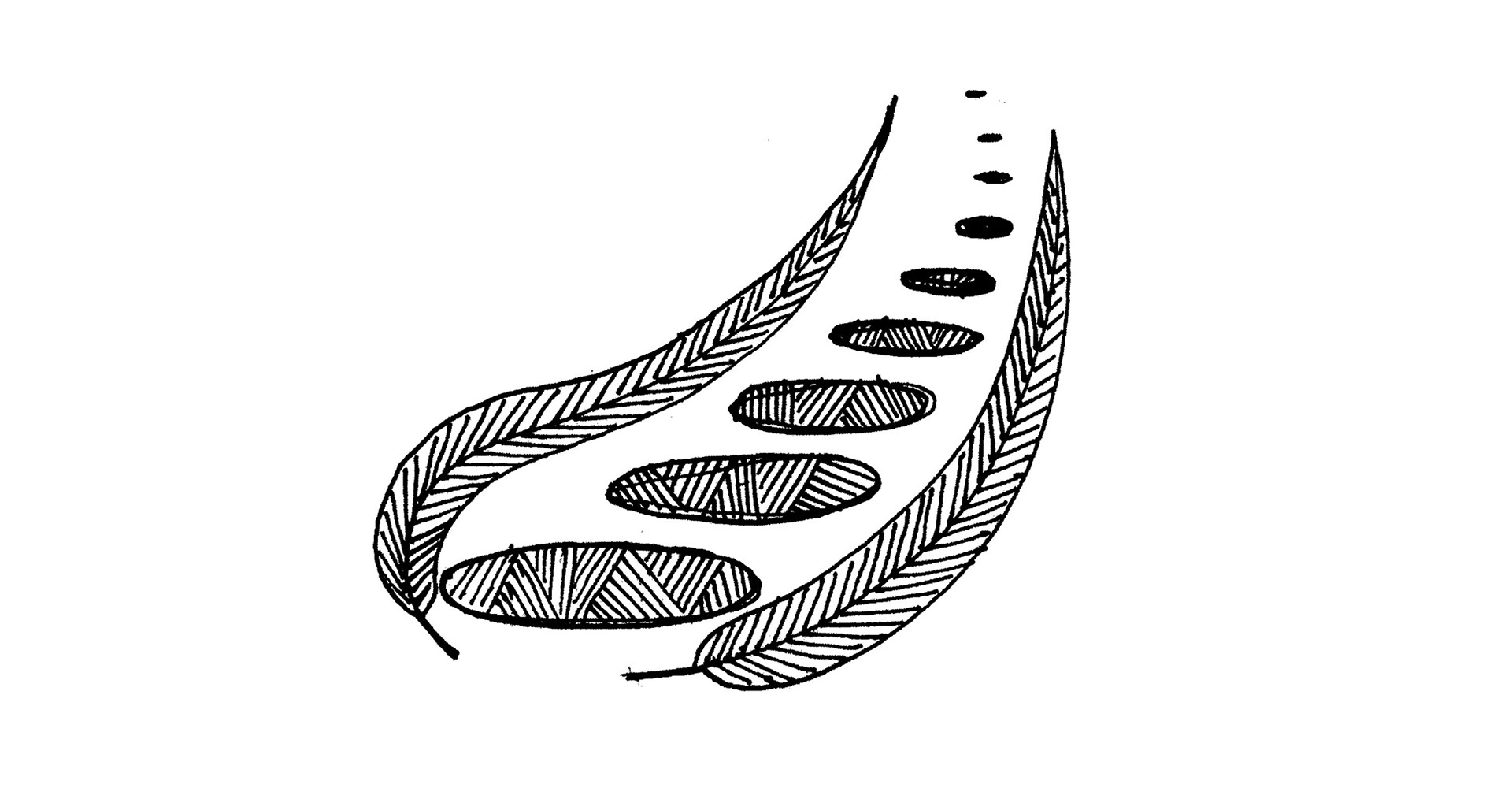 Thomas grew up in the Eastern Islands of the Torres straits. His work is an expression of his interpretation of the collision between Indigenous and non-Indigenous cultures.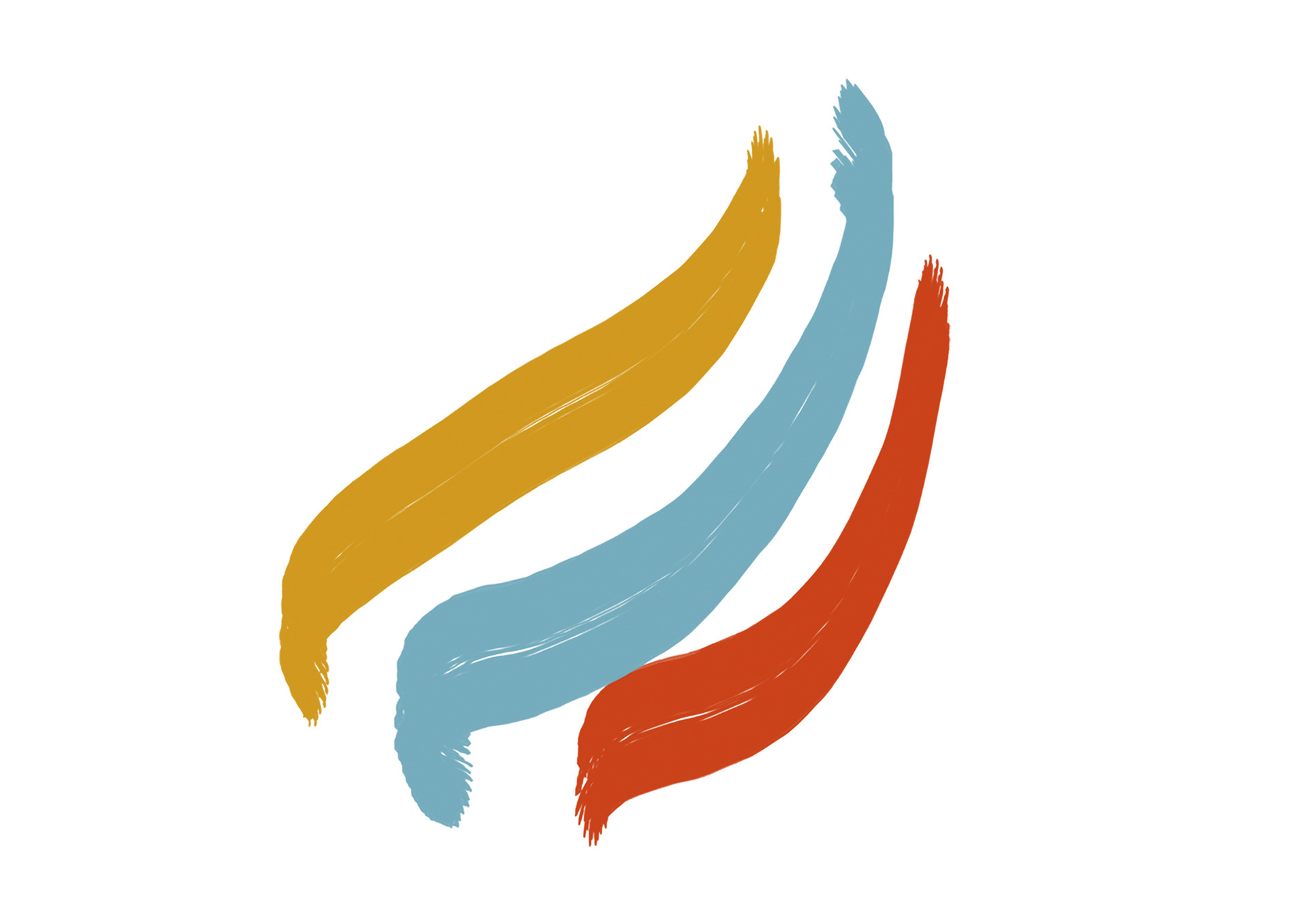 Thomas collaborated with me in this process. I designed the colours and wordmark to make it a logo that will identify the program at Holmesglen and that will help indigenous students feel identified. These colours are evocative of traditional indigenous designs in Australia and also connect with the traditional colours of my homeland's indigenous people. In this way, the process of creating the logo has merged cultural connections and collaborations between our two cultures.